Request for Reconsideration in North Carolina
by Tim Moore. Free Case Evaluation here.
If you apply for disability in North Carolina and get denied, you can start over with a new claim, but this is almost always a mistake which will lead to another denial and a lot of wasted time on your case. This is because a person whose disability is denied will have their best chance of being approved by an Administrative Law Judge at a disability hearing. However, you cannot get to a disability hearing unless you first do a reconsideration appeal.
Note: if you need assistance with your disability claim, contact us at: 919-890-8519.
What to do if your claim is denied
Immediately contact your local Social Security office to request your appeal, or go online to the SSA website and file the appeal there. Our office advises someone who has not yet filed a disability claim to avoid the online process and either contact a local Social Security office or have their representative do this for them.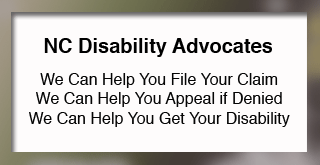 But, if a person has been denied and still does not have representation, they should do one of two things:
Get a disability representative and have that person file the request for reconsideration appeal. The representative will probably do the appeal online. Our office does this because it is fast and efficient.
or
Go to SSA.gov and file the reconsideration yourself online yourself.
Which of these options do we suggest? If you never plan to become represented, do it yourself. If you are thinking ahead, however, get a representative and have them do it. Why? Because more than 8 out of 10 reconsideration appeals are denied in NC, so that will mean having to request a disability hearing after the reconsideration is denied. And at a hearing, it is foolish to appear without representation.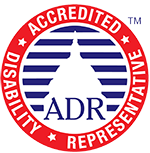 Here are some important things to remember:
All appeals, including reconsiderations, must be filed within 60 days of the denial date.
It is best to file the appeal immediately. Don't wait a single day.
There is no upfront cost to getting a representative. A representative is only paid 25% of your back pay by Social Security if they win your case for you.
Obviously, if the case is not won, there is no back pay and there is no fee. But there is nothing to ever pay upfront.
Free Case Evaluation
Seventy Percent of disability applications are denied in North Carolina. Complete the form below to get help with your disability claim. We are local, we understand how the system works in NC, and our consultation is FREE. After submitting, please scroll to the bottom for the confirmation that your form was sent, and to copy our phone number if you have further questions.
---