(Visit the Social Security Disability Resource Center)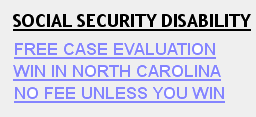 Will I need a lawyer or disability representative in NC to win benefits? Answer: no one is required to have representation. However, whether your hearing is held at the Raleigh, Greensboro, or another hearing office, it would be unwise to go to a hearing unrepresented. Judges will even inform claimants who show up at a hearing by themselves that getting representation is in their best interests and will reschedule the hearing to give them time to find someone.
Full page at: Getting Disability in North Carolina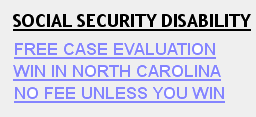 For more information about SSD and SSI in North Carolina on this site, please refer to the pages below.